Our company is made up of countless creative minds who think up and produce the most diverse presentation designs for our customers every day! Some of our employees are also true drawing artists!
Do you also like to draw or do you finally want to start?
We'll give you 3 quick tips you can use to develop your drawing skills today!
Tip 1: Do a drawing exercise every day
As is so often the case, we cannot avoid the saying "practice makes perfect". Because we can only improve our skills if we keep at it and practice. It's not about the end result, but about the way to get there.

But in order for you to really do these exercises consistently, you should prepare the following:
/ How long should the practice period go? A week? A month?
/ When do I take the time for it? First thing in the morning or later in the evening? Or in between?
/ What materials do I want to practice with? Do I have everything for it there? A few new materials could inspire your motivation!
/ Do I have a sketchbook where I can do these exercises? Would I perhaps like to keep this with me at all times so that I can also practice in between?
/ What would I like to draw? The question here is: What would I like to be able to do?

TIP: Depending on what goal you are pursuing with the exercises, you should also choose your motifs. Do you want to be able to draw realistically? Then find an everyday object and draw it every day anew. Do you want to expand your style? Then you should resolve to draw the object in a different way every day.
Tip 2: Basic shapes as basics
Shapes form the basis of all drawings. Even if they are not recognizable at 1st glance, they determine the dynamics and the structure of the design in many motifs.
The surprising thing: almost anything you can draw as an artist:in can be created with shapes.

Shapes can also create unique patterns and create realistic designs. Even if you already draw a lot and very well, you should go back to the basics.

Start drawing out all the basic shapes freely. After that you can create motifs from the basic shapes, which are composed of several.

TIP: Want to train your eye to recognize different shapes? Take an old magazine and use a marker to frame all the basic shapes you can recognize on the pages.
Tip 3: Create patterns
After repeating the basic shapes, you can now use them to create your own patterns. For example, create patterns that contain only circles or only rectangles.
Repeating a pattern will develop your fine motor skills. In addition, you get even better control over your working materials such as pen & brush.

TIP: Always have your sketchbook at hand to transform impressions from your everyday life into patterns – plants, wallpaper, packaging. Everything can serve you as inspiration, if you focus on it and consciously perceive.

The more often and regularly you practice, the faster you will notice how your drawing skills develop. have fun!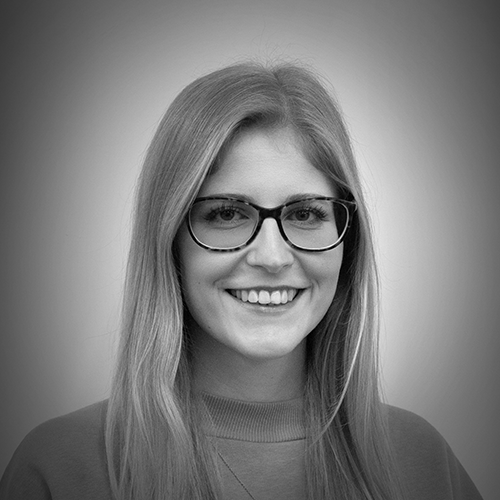 Jessica Mann
Social Media Manager