3 tips for a presentation without annoying audience reactions (attention irony!)
We all know this situation - you are in the audience of a presentation where you somehow can't keep up at all. Physically, you are obviously present, but mentally, there is no question. Most of the time, the presentation simply lacks a common thread, making it impossible to follow.

For those who have always wondered how such a thing is possible, here are 3 tips on how to craft a corporate presentation that clearly invites the audience to digress.
1. the audience has no idea what it is about
The best condition for a presentation without recognizable structure is - correctly - to have no structure. So the audience is not picked up at all. Under no circumstances should an outline or agenda be presented. Then the audience would know which topics will be discussed in the next few minutes and that would be quite unnecessary, wouldn't it?
2. it is not revealed what the lecture is aimed at
Maybe it's clear as day why you're giving this presentation, maybe it's not. Often enough, there are people sitting in front of you who don't have the slightest idea of what is actually going on. And that's where we come in: the big goal of the presentation should never be mentioned by name. Especially not at the beginning of the presentation! What is to be achieved with this Power Point presentation? What actions or developments one hopes to achieve with the presentation? All this should not be mentioned. And after all, it is a question of preizugeben as little as possible plausible contexts.
3. without pictures there's nothing to shimmy with
Finally, the most important thing: without visualizations, it is much more difficult for the listener to really follow what is being said. Graphics, pictures or diagrams underline the spoken content and are like a text marker that clearly emphasizes the essentials. If you want to avoid that your audience can follow you permanently, you should renounce all pictorial underpainting.
 
I hope, with this small but nice guide we could take you a little by the hand, when it's called again:
"How can I make sure absolutely no one listens to me during my next PowerPoint business presentation?"


PS: We completely understand if you prefer to focus on the content aspects of your presentation.
Who therefore his Have company presentation created would like, who can contact us with pleasure. As an agency with a focus on presentation design, we love to assist with the visual and structural preparation of (PowerPoint) corporate presentations!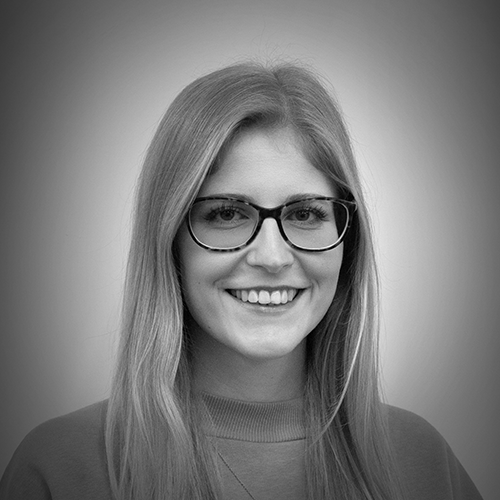 Jessica Mann
Social media