Deciding on a profession in today's world seems almost impossible. The selection of training programs, courses of study and continuing education is so extensive that it's easy to lose track. What do I want to do for a living? Where do I want to go? Which job do I enjoy and does it combine my interests? Due to the often only vague assessments, whether the forced profession is really something for one, leads quickly to overload.

For this reason, we want to help you see a little more clearly, at least when it comes to the job description "graphic designer:in". Ask yourself the following five questions and find out for yourself whether you can imagine this job for yourself!
Question 1: Do I have an eye for (good) design?
In everyday life, you have a sense of whether designs "work" or not? You can quickly tell if something looks good in your eyes? And if you don't like a design, can you immediately think of other ideas on how to implement it instead? Then these are all very good prerequisites for the profession of graphic designer.

But don't worry if you don't feel that way (yet). You can train your eyes to recognize (good) designs. However, you should at least have an inner sense for good designs. If you want to start training your eyes right away, they come here to 5 tips that you can start right away!
Question 2: Do I want to or can I work in a team?
Basically, as a graphic designer:in you can work from anywhere. Of course, it depends on whether you are employed or self-employed. Depending on this, you may (have to) work with other people. Here at i-pointing Depending on the project, our designers work together on PowerPoint presentations, but they also develop presentations on their own. Here, both the scope and the nature of the assignment play a role. Nevertheless, you should be aware that there are projects that can only be handled with teamwork, regardless of whether you are self-employed or employed.

You should basically be able to work on assignments as part of a team.
If you prefer to work alone, that doesn't preclude a career as a graphic designer:in! However, you need to think about the direction you want your career to take.
Question 3: Can I free myself from creative blocks?
Creative people know exactly what it means to have a creative block. The most important thing is to know how to unblock them.

Unlike creative projects that you do for yourself in your spare time, a job has deadlines that you must meet. Creative blocks can't be used as an excuse for late submissions. That's why you need to know ways to fight your way back up from creative lows so you can deliver the project to your customers on time.

Do you know the causes that trigger creative blockages in you? Do you know ways to boost your creativity again? Read our blog article on how to regain your creative flow.

PS: If you're already dealing with creative blocks, consider if it might be from working at a desk all the time! This is a point that many aspiring graphic designers do not take consciously, although it is actually obvious: in this job you will always sit at a desk and work. If you know that this kind of work situation is nothing, you should reconsider your career choice "graphic designer:in".
Question 4: Can I handle criticism of my work?
As a graphic designer you are a service provider and therefore (almost) always in contact with your customers. Since your highest goal is to do a good job and to have happy and satisfied customers, feedback is an essential part of your everyday work.
However, you must be aware that not all feedback will be positive. It's hugely important that you embrace the criticism, but don't see it as a condemnation of your work or their ability.

Instead, the feedback simply means that your current design draft is not (yet) 100% the ideas and wishes of the counterpart. If you can accept the criticism and develop a solution to it, these are very good prerequisites for a career as a graphic designer.
Question 5: Do I want to continuously educate & improve myself?
Design is a subject area that is always evolving. New trends, new technologies, new approaches – as a designer:in, your working world will always be in a state of flux.
Accordingly, you have never finished learning, but will have to constantly familiarize yourself with new things in order to improve your craft and, of course, to be on a par with the competition. Improving one's skills as well as deepening design principles is essential to good design.

Otherwise, you'll find that you're stalled because your techniques and skills are outdated and other graphic designers:are better versed in recent developments.

If you're really interested in a career as a graphic designer:in, you'll find the constant learning and discovery of new opportunities especially exciting!
Are you now wondering if the profession of graphic designer:in is something for you?
Are you now still convinced to pursue the profession as a graphic designer:in? Then we would be very pleased if you would like to do this with us! Simply apply via our application form on our website or send us your application to:
job@i-pointing.de.

We look forward to hearing from you!

PS: And for those who have now realized that they don't necessarily want to work as a graphic designer, but rather enjoy organizing and communicating: we are currently also looking for Customer Service Manager:inside! MUCH SUCCESS !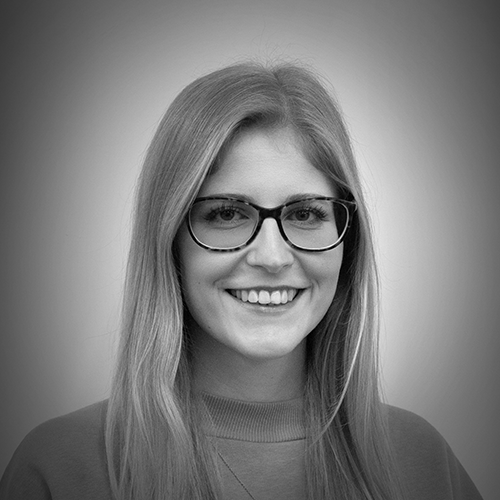 Jessica Mann
Social media