HAPPY BIRTHDAY POWERPOINT!
On April 20, 2022, the program turned 35 years old. Madness!
It means quite a lot to us, because it is our main working tool – After all, we are a PowerPoint agency.
That's why we want to take the birthday as an opportunity to take a closer look at the history behind the presentation program.
Where is the origin of PowerPoint?
In July 1984, Robert Gaskins was hired by the small software company Forethought to develop new software for graphical operating systems.
After just one month, Gaskins had the idea for PowerPoint – and implemented them under the project name "Presentation Graphics for Overhead Projection".

Only a few months later, in November '84, he began to develop the program under the name "Presenter" for Macintosh. However, since this name was already registered by another software company, another name had to be found.
So how did Gaskins come up with "PowerPoint"? It came to him by chance in the shower.

The year 1987 was a significant year in the tech world, as the Macintosh SE and Mac ll computers were released in March. Only one month later, on April 20, 1987, the presentation software PowerPoint saw the light of day. At first, however, only for Macintosh. At that time, the program could be purchased on floppy disk in order to install it on a computer. In the middle of the year, Microsoft bought the PowerPoint program from the software company Forethought. This was one of the first major acquisitions of the company – and probably one of the best decisions ever.

Then, in 1990, the version for Windows was also released.
PowerPoint today?
A full-fledged graphics program that evolves almost daily.
Marion Koppitz, CEO
And how has PowerPoint changed over the years?
The presentation program is now Available in 87 languages and is used all over the world on a daily basis. It is also called the "gold standard" among business communication software. Due to the continued high demand, PowerPoint is constantly being developed so that new features are added to the presentation program almost every month.

In 2022, PowerPoint is an indispensable part of many people's everyday work – but what is it actually like to start a company whose business idea is directly dependent on the PowerPoint program?

Marion Koppitz founded i-pointing in 2001, when the PowerPoint program had already been on the market for 14 years. Nevertheless, it has naturally undergone a neat transformation to this day, according to Marion Koppitz:
PowerPoint was pretty ugly in 1987, in retrospect. There were no elegant functions and everything reminded of a drawing board, just with a computer. But, it was and is deeply democratic. A presentation program that everyone could afford and schwubbs was soon also on 97% the work computer. And there it stayed. PowerPoint today? A full-fledged graphics program, which develops almost daily. And it has also got a nice user interface "

We look forward to many more years with PowerPoint and are excited to see how it will continue to evolve.
HAPPY BIRTHDAY POWERPOINT!

Sources:
Insider Office: Happy 35th anniversary powerpoint
Microsoft: In which languages is Office available
Slidelizard: PowerPoint History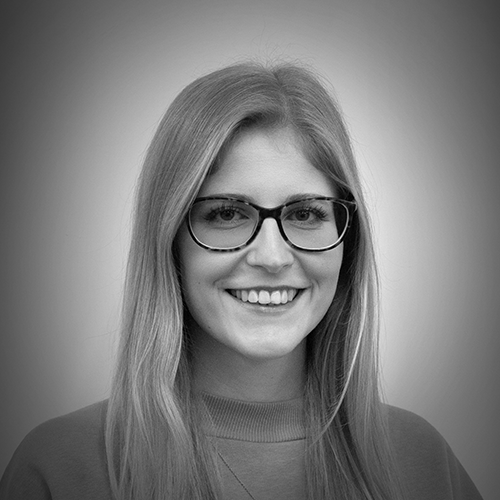 Jessica Mann
Social media