A hearty (WEL)COME BACK!

We've awakened from our nearly 3-year hibernation and want to revive our i-pointing blog!
Our most loyal companions will know that in 2017-2019 there has already been a blog filled with all sorts of entertaining and knowledgeable blog articles.

A blog as a platform for helpful expert tips on PowerPoint

We now want to focus on this project again, because the fact is: PowerPoint presentations are still THE communication tool for lectures. We already use it in school, in training or studies and at the latest in everyday work it is part of the typical tasks in many areas.
And we, i-pointing, are a PowerPoint agency, which means: we would like to share our expert knowledge in this field with you so that your next presentation will be a complete success.

Presentation programs are more in demand than ever

PowerPoint, the presentation tool from Microsoft, celebrates its 34th birthday this year. It was first published in German in 1988. And as digitalization continues to advance, not least due to a now 2-year worldwide pandemic, as we all know, presentations via screen sharing etc. have become everyday companions.
Not only that – but as they move towards "normality" more and more companies are choosing to continue to hold their events virtually and use PowerPoint presentations as a means of communication to do so.

How to counteract boring PowerPoint presentations

But you can also understand it - presentations can be used to convey an incredible amount!
But exactly therein lies the danger, because sometimes it is TOO much, what wants to be transported with a slide, a graphic etc.. And if this information is then presented with unclear or packed pages, the audience unfortunately switches off very quickly.
How can you counteract this? On the one hand, of course, to get professionals on your side. On the other hand, interactive PowerPoint presentations are the keyword here!

Especially nowadays, when attention spans are shorter than ever before, you can lose your listeners and viewers very quickly - be it to the obligatory glance out the window or to the smartphone.
Due to this, it is important to actively involve the audience in the presentation. The PowerPoint presentation must captivate the people so much that they do not get distracted or even look for a distraction.

If your interest is now piqued, you can look forward to our upcoming blog posts. In them we will give you helpful tips from over 20 years of professional experience in PowerPoint presentations. An article on interactive presentations will also be published, of course. Be curious!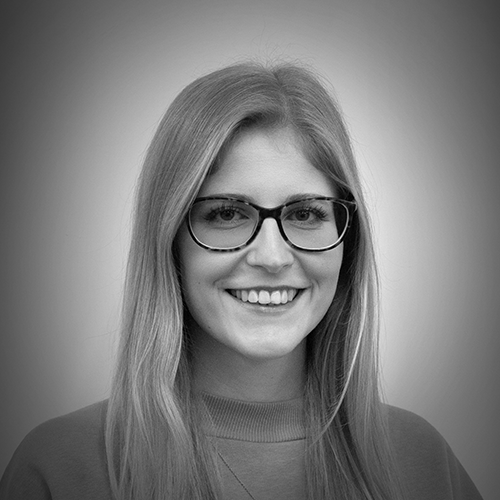 Jessica Mann
Social media