One hour of darkness as a sign for peace and climate protection
On Saturday, 26.03.22, at 20:30, the light switches will be set to "Off" for one hour worldwide. Why the whole thing takes place and we are also there, you can read now:

What is Earth Hour?
 
Earth Hour is a peaceful demonstration against climate change. It is probably the largest climate protection action in the world and stands for bringing people together for the protection of our earth - across all borders. The communal idea has always been at the forefront of this action and, due to the current situation, more so than ever.

Earth Hour offers the opportunity to send a reminder to politicians that concrete measures must be taken to prevent the climate crisis from progressing unchecked. In addition, the war in Ukraine shows that dependence on fossil fuels is fueling the climate crisis and financing violations of international law and dictatorships.

By switching off the lights for 60 minutes, a signal is to be set - for peace, for our planets and for climate protection. Millions of people around the world can take part by turning off the light t in their homes or businesses.

In Germany, many cities and communities are participating in Earth Hour 2022, which means that monuments, churches or other public and private buildings will not be illuminated.
This year, the "Earth Hour" is a very special sign for peace in Ukraine, in Europe and around the world.
That's why we, too, have signed up for Earth Hour 2022.

Our stance as i-pointing to Earth Hour?
We are of course aware that we are not initiating a world change with "one hour lights out" (and this at a time when companies with "normal" working hours do not even set a physical sign, because here the "lights are always off" already).

What motivates us as a company to participate anyway?

The sign, attitude and awareness in the current work of our government that we do not agree with this war.
That we do not agree that Germany has become 50% dependent on Russia as an energy supplier with full risk of default.
That now, with every hour of energy consumption, we are supporting Russia's war and we don't even have the freedom of choice not to do exactly that.
The sign is not for Russia and their "government", they will not see it and certainly do not care.
This is for our government, our employees and all the people who see it: STAND UP AND DON'T TAKE IT LIKE THIS ANYMORE!
That's why at i-pointing we actually make a physical statement as well, because we're there 24/7 for our customers – just not on the last Saturday in March from 8:30 to 9:30 p.m. – that's when the lights go out for us.
 
You want to help refugees from Ukraine? At https://help-ukraine-muenchen.de/ you will find more information about this.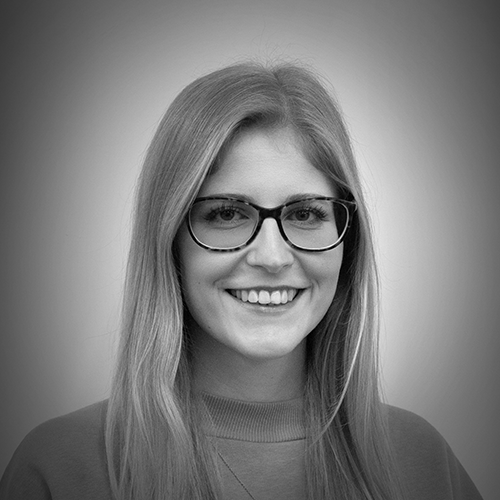 Jessica Mann
Social media